While the customers, industries, and products have all varied, everything I've built falls into the intersection of workflow-automation and granting people superpowers. I'm always looking for opportunities to outsource routine tasks to technology, and free up people to do the things we're great at – creativity and relationships.  
---
My Development Principles
Here's some guiding principles that I've accumulated over the years while developing products and APIs:
Humans first.
Simple is better than clever.
Anything is possible, except everything.
The 80/20 rule should stay top of mind.
Preemptive optimization is the root of all evil.
It's not about the tool, it's about what you do with it.
The hard thing is not adding things, it's taking them away.
Consider that an alternative solution may exist.
Good process is the opposite of bureaucracy.
Bias for action.
Certainly an incomplete list, but it feels 80% of the way there.  😉
---
All College Platform
As we began to scale the All College Storage business, we ran into the core question — how do we provide a consistent experience at scale? Especially with a labor force was comprised of 19 year olds - not exactly a demographic known for their consistency. And on the customer side, we had parents and school administrators who expected a flawless experience. And that's where our platform allowed us to take off.
This was my biggest engineering lift, and is perhaps the professional experience that I am most proud of.
Customer Experience
Customers had a web portal, but we leveraged text-message bots to nurture leads and schedule appointments.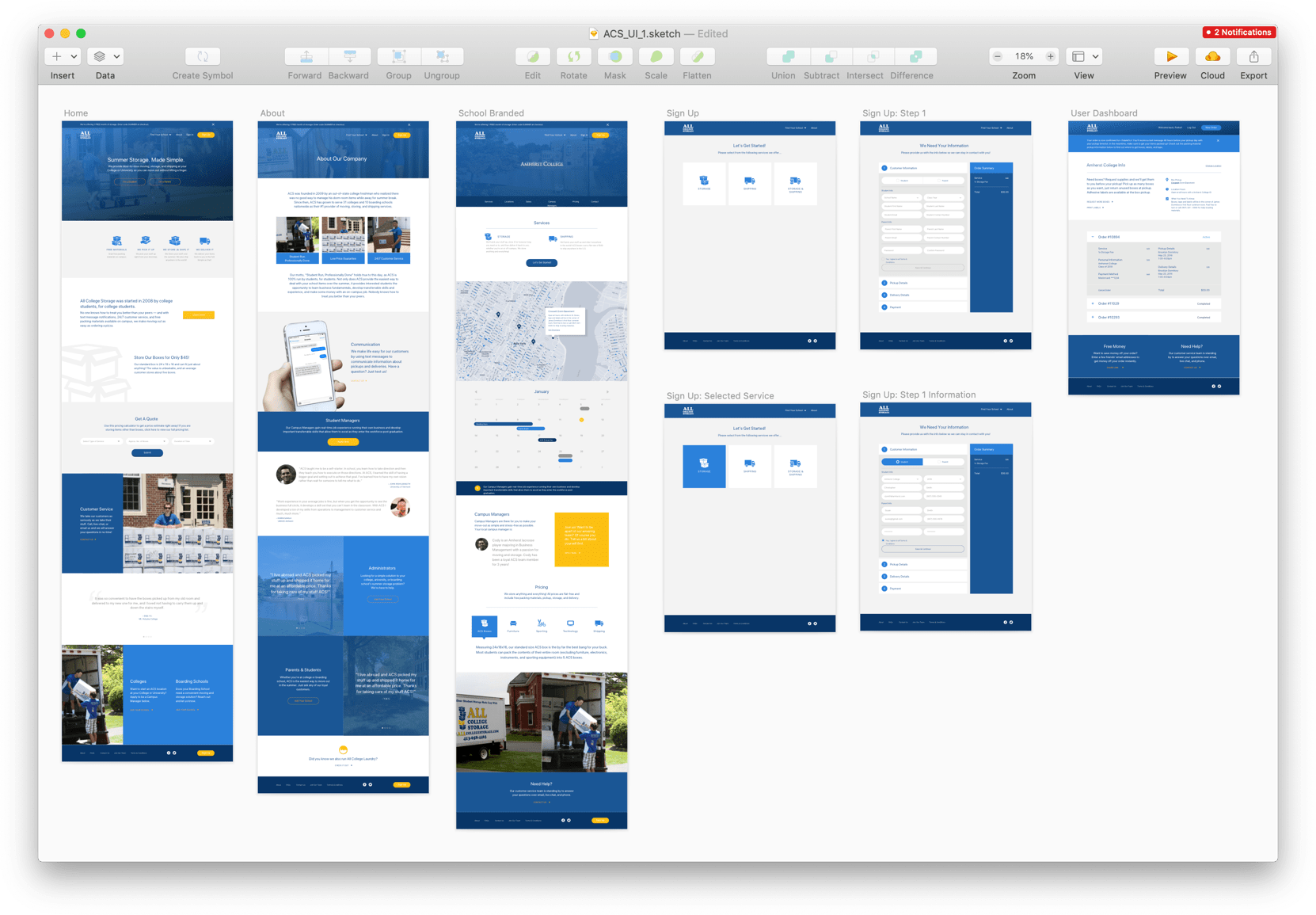 The nurture-bot helped us to convert  64% of users who started the checkout process. When the company that ultimately acquired our business compared that to their internal metric of 27%, the deal was all but closed on the spot.

Employee Experience
The core business objective for the platform was to increase the productivity of my workforce - scheduling, customer service, and accounting tasks all took a serious customer service lift.
The web, mobile, and bot platform we developed ended up increasing our labor productivity by 20x – in 2013 one customer service rep could schedule 20 orders per day; by 2016 one rep could schedule 400 orders per day.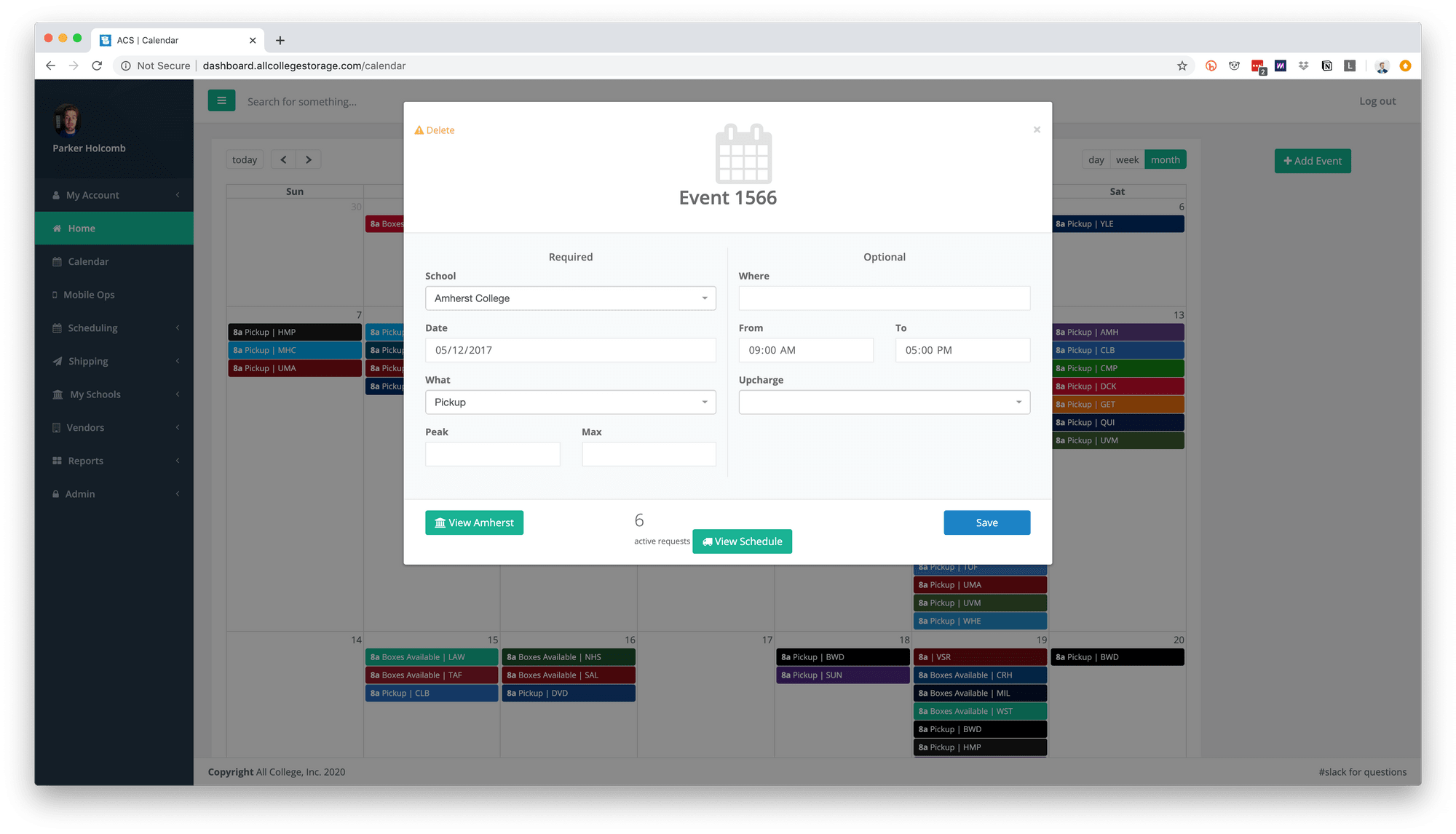 Product & Engineering
The first version of the site was developed by a contractor starting in 2008 and built on  Drupal , a LAMP stack framework. After taking over developing and switching over to a modern stack  in 2013, we were able to make an astronomical amount of progress.  Some of the core stack included
Rails, Postgres, Redis, Angular, and ElasticSearch. We used a combination of Twilio and Mailgun for omni-channel messaging and built a custom e-commerce engine with a lot of credit due to the Stripe API.
This was really the hay-day in the Rails world, and everything from the developer community to the beautiful APIs from folks like Stripe and Twilio made development a joy.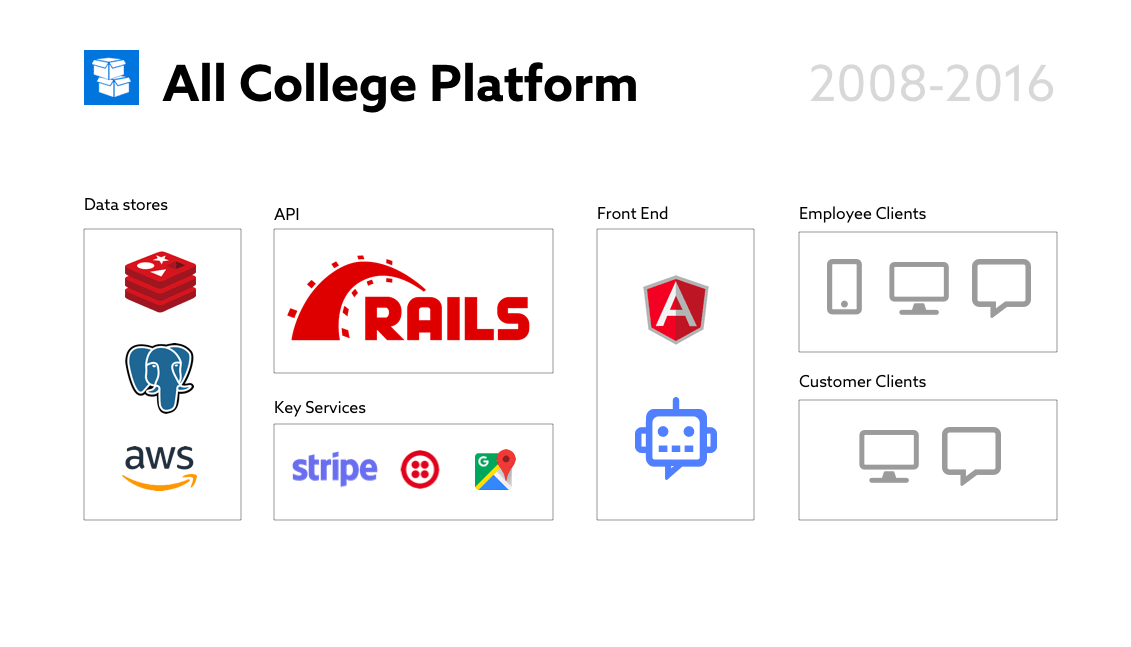 ---
CoLane
CoLane, formerly Fraight AI, was an AI-enabled freight brokerage. We built all our tools around the philosophy of "platform agnostic automation" and omni-channel AI.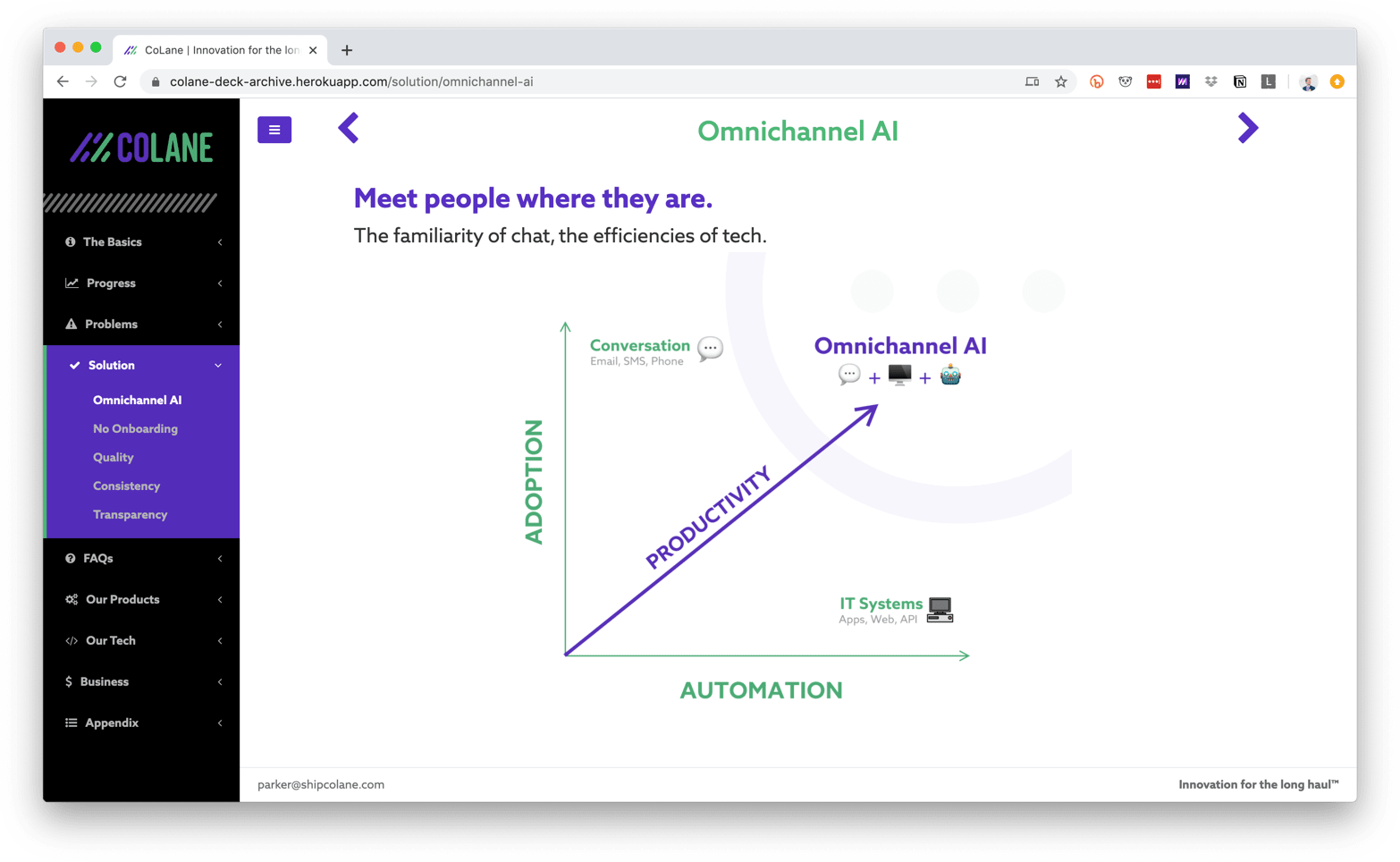 If you want to learn more about our approach, products, and company feel free to check out this archived version of our pitch deck.
Employee Experience
We viewed our internal brokerage operations team as our primary customer. The view you'll see in the following video are examples of what those team members would be looking at.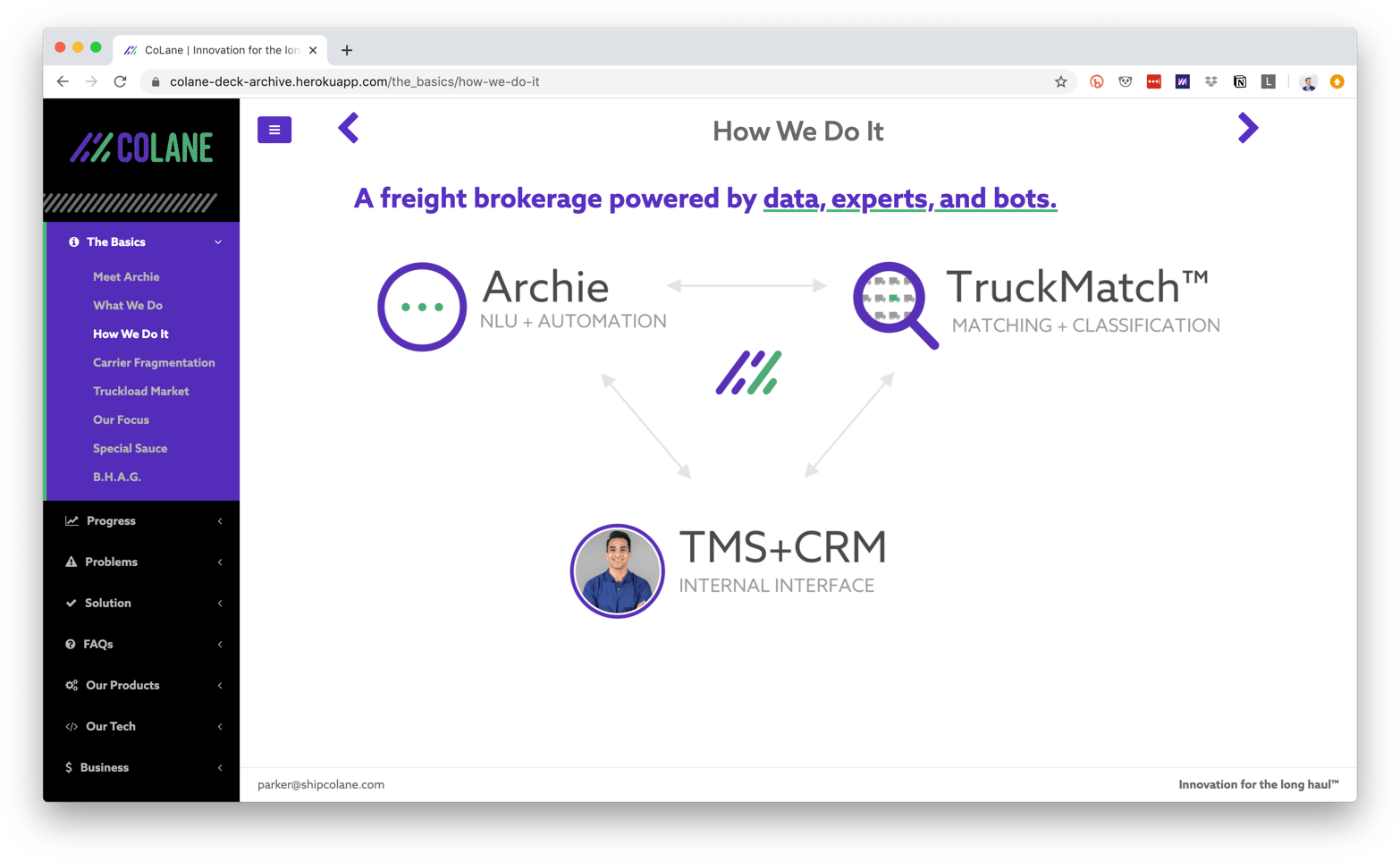 If you want to see some of what Archie could do, check out our "Best in Show" demo from our appearance at the FreightWaves conference!
Customer & Trucker Experience
Instead of trying to force new technology on our customers, we communicated entirely through email and SMS.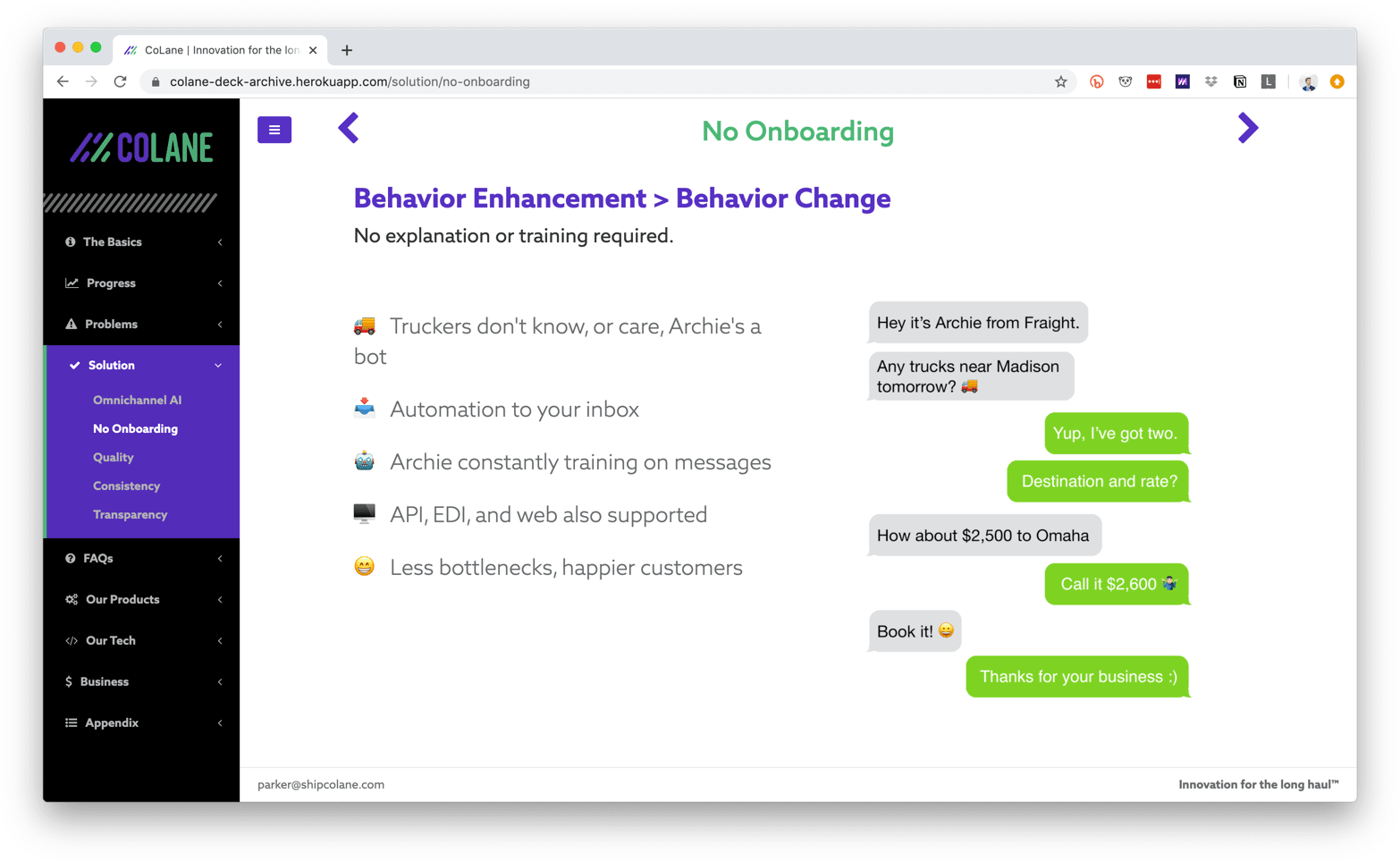 Product & Engineering
I was the CEO at CoLane, so while I stayed involved with the engineering team, after the first two years I was not writing any production code for our main app.
CoLane was a fullstack Javascript shop (other than Python for analysis). We built our workflow automation platform with Postgres -> Node -> GraphQL -> React.
For external interactions, we built an omnichannel bot framework that extended DialogueFlow and communicated with our customers
on top of Twilio,Gmail, and Aircall APIs. We used Postgres, Redis, ElasticSearch datastores hosted with GCP, and deployed with tools and tech including CircleCI, Docker, and Heroku.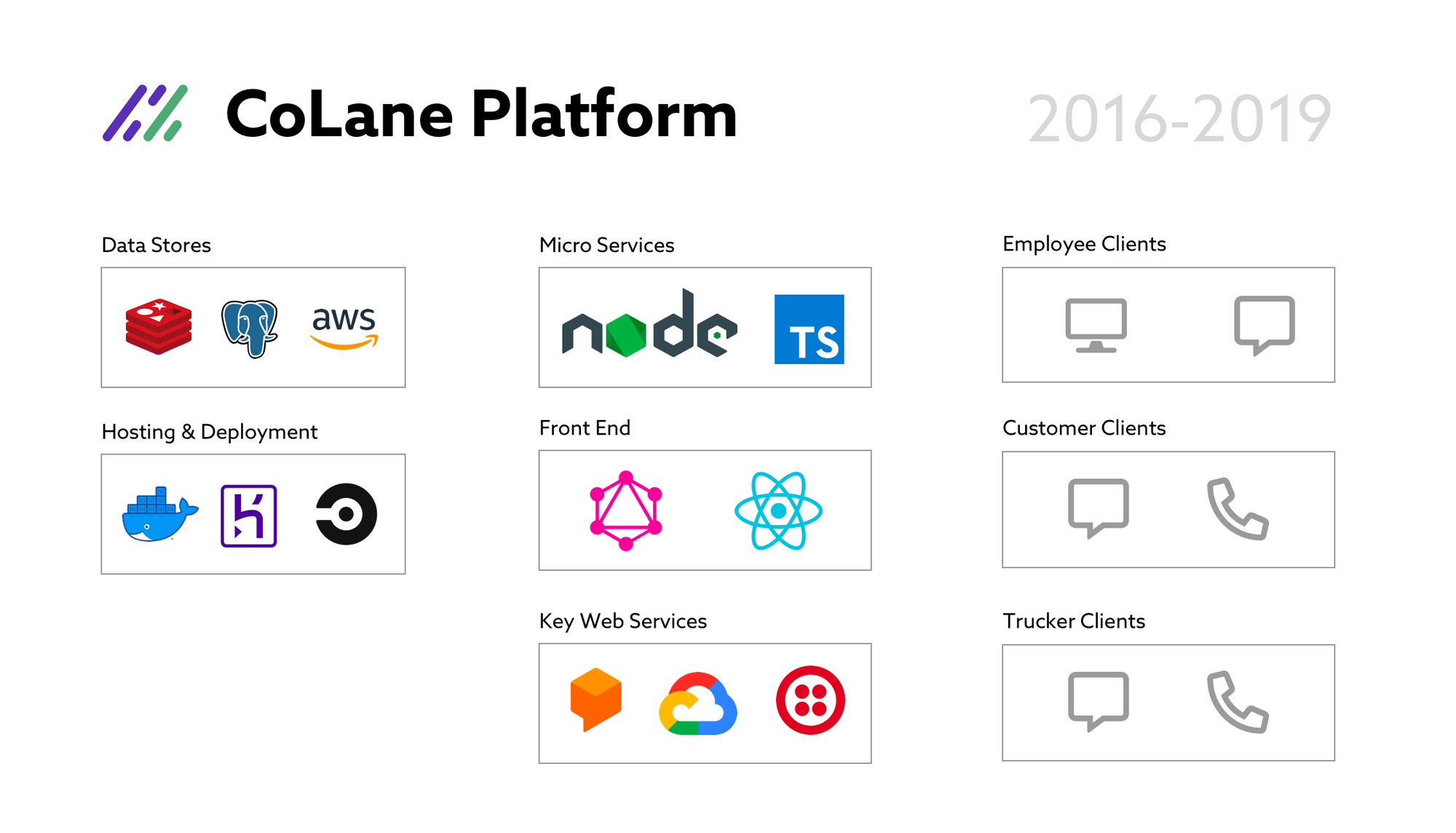 eHighlighter
I loved building this product, and had accumulated some happy users. But, good products don't always make good businesses, and after a 4 year run on the app store it was put out to pasture.
User Experience
The goal of eHighlighter was to "take great notes, 90% faster." It allowed you to snap a picture of a page, highlight a sentence or paragraph, and have that instantly transcribed to then search, sort, or export.
Product & Engineering